Club leadership
Club leadership
The Düsseldorfer Toastmasters leadership team is voted on each year. Being a club officer can be a lot of fun and can also help to develop valuable leadership skills.
Club year 2020/2021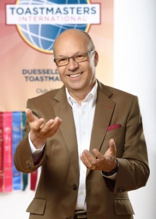 Malte W. Wilkes, President
Malte is a self employed business consultant as well as an honorary president of the BDU "Bundesverband Deutscher Unternehmensberater", the author of several books, a columnist and a commentator. Malte has had over 1000 public speaking engagements as a member of discussion panels, a moderator and as a key note speaker. He has also been on TV and on the radio. His key subjects are customer centricity as a key business element, leadership, marketing, sales, cooperate communication, change, future and creativity as well as innovation and health care. Malte joined Toastmasters in 2013 to optimize his "5-minute-speech-giving" and to experiment with different speaking techniques. He has acheived the highest level as a speaker ACG (Advanced Communicator Gold).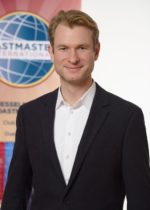 Maximilian Müller, Immediate Past President
What he particularly appreciates about the Düsseldorf Toastmasters is the incredible diversity in the club and the new food for thought that comes with it. Maximilian Müller has been a passionate member of the Düsseldorfer Toastmasters since 2016 and has achieved the highest speaker level, Advanced Communicator Gold. He became an elected member of the executive committee as early as 2017. Professionally, he works as a Financial Controller in his home city of Düsseldorf. The attraction of Toastmasters for him is to leave his comfort zone again and again and to develop himself further.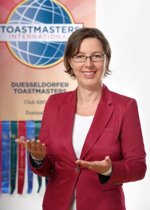 Christine Sommerfeldt, Vice President Public Relations
Christine is a self employed photographer with her own studio in Düsseldorf. She is specialized in business photograhy and executive portraits. When she joined Toastmasters in 2013, she was looking for a way to help her clients to have a more confident appearance in front of the camera and in their photos. As a photographer, she speaks publically about body language and presence as well as about the importance of having excellent photo material.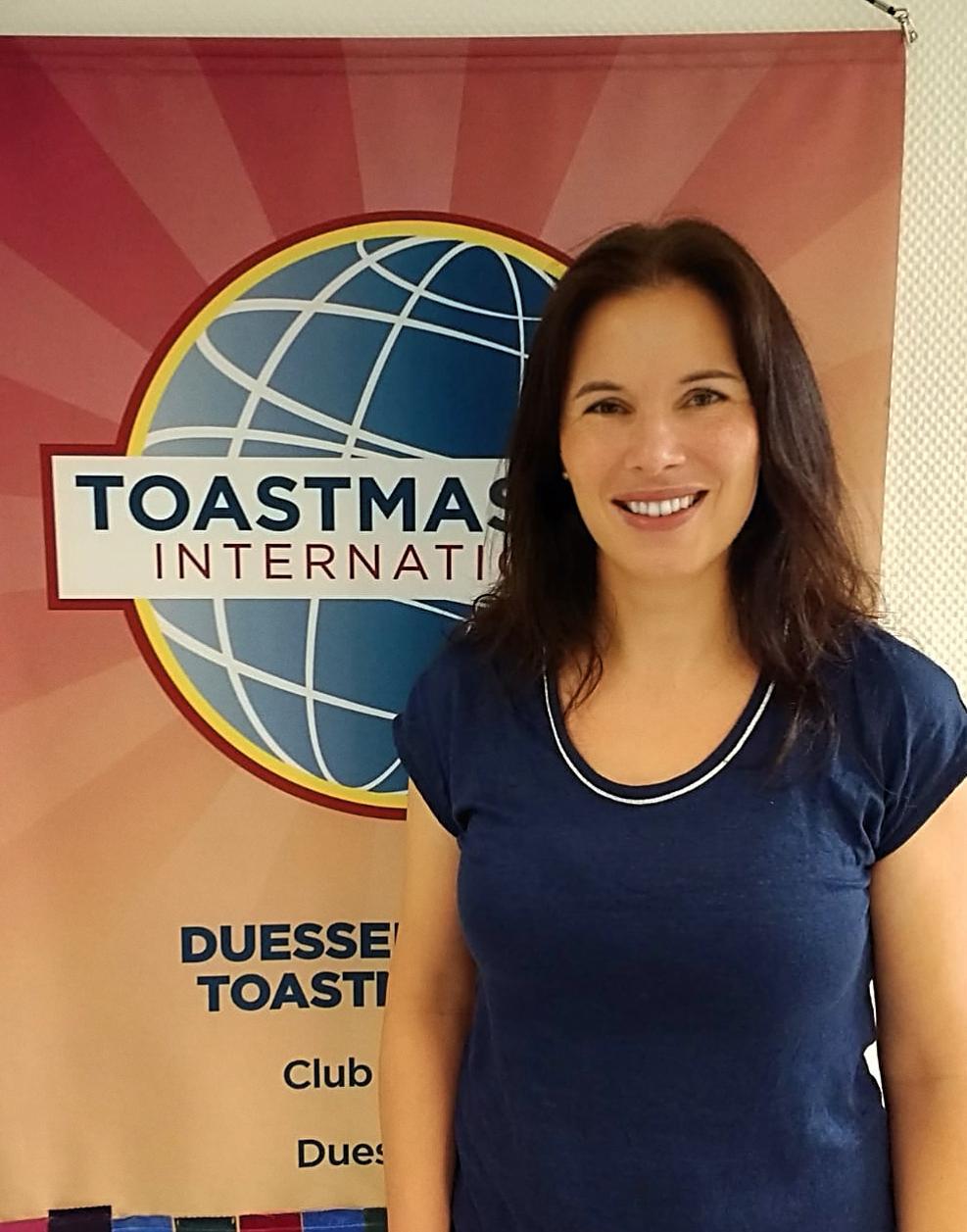 Gladys Anne Just, Sergant at Arms
The sergeant at arms switched careers after many years of working as an intensive care nurse at a hospital. She now works at the department of distribution for a company focused on concepts of hygiene and profits from the practical knowledge she gained as a nurse. Doing presentations and training for customers is one of her daily tasks – now she is very happy about inspirations coming from the Düsseldorfer Toastmasters. She really appreciates the diverse group concerning personal, occupational and cultural background. In the meantime she gets her best ideas for interesting speeches during her runs through the woods.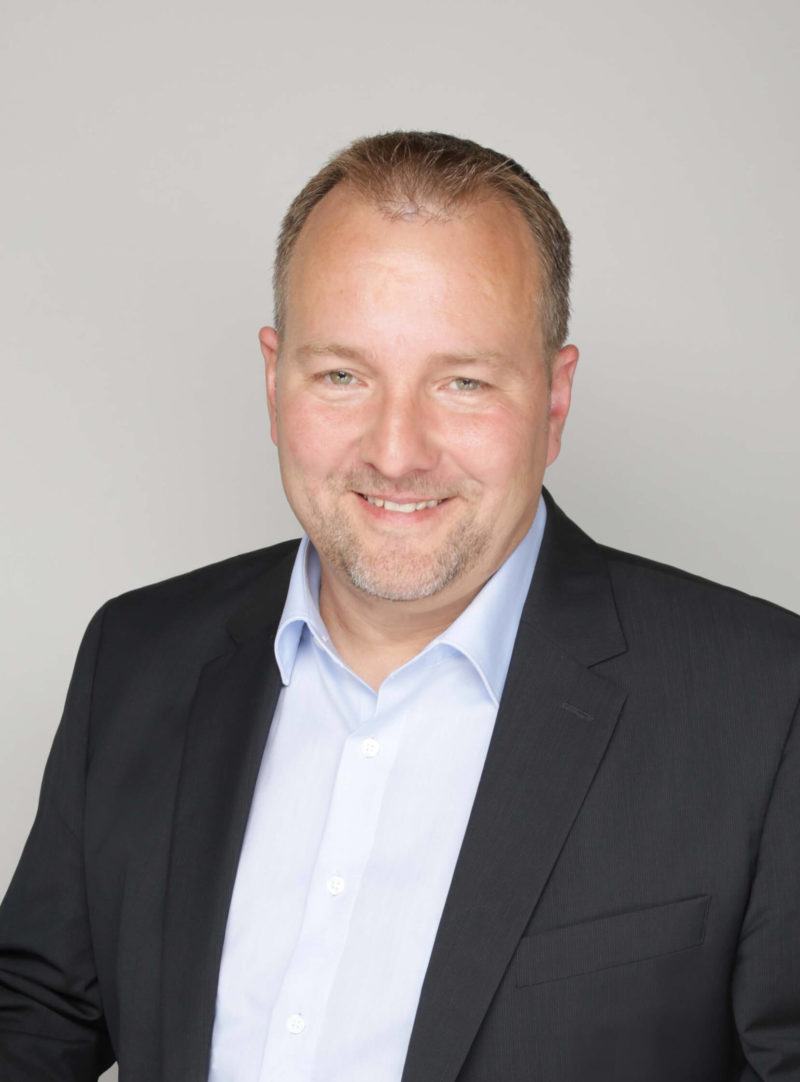 Björn Schulz, Vice President Education
Björn studied computer science and marketing and is working on a product information system for a large retail group.
In his spare time he loves to produce music in his mixing & mastering studio. At a communication seminar in July 2018 he got the tip to visit the Toastmasters which he followed. At the Toastmasters he appreciates the versatile environment and the atmosphere in which members grow as speakers and also in their personality. Since July 2019, he has taken over responsibility for the education program.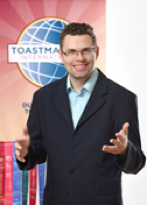 Jakub Kratochvil, Immediate Past President
Jakub is from the Czech Republic and has a degree in computer science and a master in international relations. He works as a software tester and is developing his own online business trading chocolate and rum. He started his Toastmasters career in 2012 in Prag before joining the Düsseldorfer Toastmasters club in 2013. He is interested in bettering his speaking and leadership skills, but also enjoys the networking aspect of the DTM club. Jakub speaks about the subjects of software testing, quality control, applied mathematics and internatinal relations.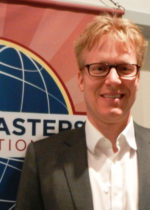 Marcus Bonsiepen, Vice President Mentoring
Marcus works in the corporate development department of a bank. Through his membership of the Düsseldorf Toastmasters he wants to improve his speech and leadership skills and broaden his horizons. At Toastmasters, he enjoys being in contact with people from different cultural and professional backgrounds and the resulting diversity of exciting speech themes. In his spare time Marcus enjoys playing tennis and piano and is committed to nature and animal welfare. He is responsible for the mentoring program.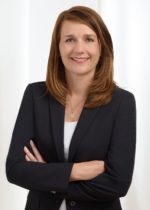 Andrea Steinforth, Vice President Membership 1
Andrea is a true family person, so it's no surprise that she is enjoying her time as Vice President Membership. She is pleased to welcome guests to the Toastmasters in Düsseldorf and to familiarize them with the Toastmaster world. Professionally, Andrea studied foundry engineering and has built up a further mainstay in addition to her activities in the family casting business. So she is a lecturer for budding foundry masters and volunteers to assist students in their career choices. She has been a member of the Toastmasters in Düsseldorf since 2015 and finds the development and practice of her ability to speak in combination with organizational tasks very enriching.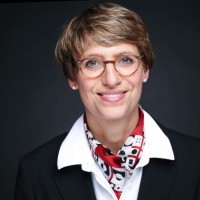 Andrea Schmitz, Vice President Membership 2
Andrea is a mechanical engineer and works in international mechanical and plant engineering. Her work has taken her to America and Asia. In her private life she also likes to travel and get to know other countries and cultures. Directly at her first Toastmasters evening she was impressed by the diversity of people and speech topics.
Privately Andrea likes to have guests for visits. "What could be more natural than to take care of the guests and members as VP membership at Toastmasters!"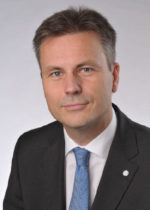 Dr. Maik Adelt, Treasurer
He is a department manager in the internal audit group of a Dax Company. He regularly faces the challenge – in German and English – to convince employees, colleagues not only in content, but also emotionally. Toastmasters helps him develop these skills. The German and English club evenings give him the opportunity for rhetorical experimentation. He appreciates the friendly, motivating and constructive feedback from the other club members.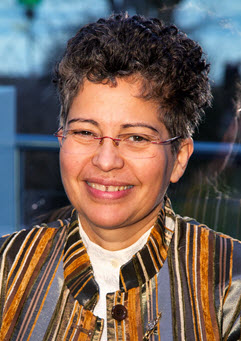 Claribel von Bockelmann, Agenda Master 1
Claribel is a scientist born in Venezuela. After getting her PhD in the USA, she relocated to Germany where she works as Product manager for an international wholesale company. In August 2018 she joined the Duesseldorfer Toastmasters with the objective to improve her public speaking skills. From the Duesseldorfer Toastmasters she especially enjoys the diversity of the members and the numerous possibilities to learn and to network.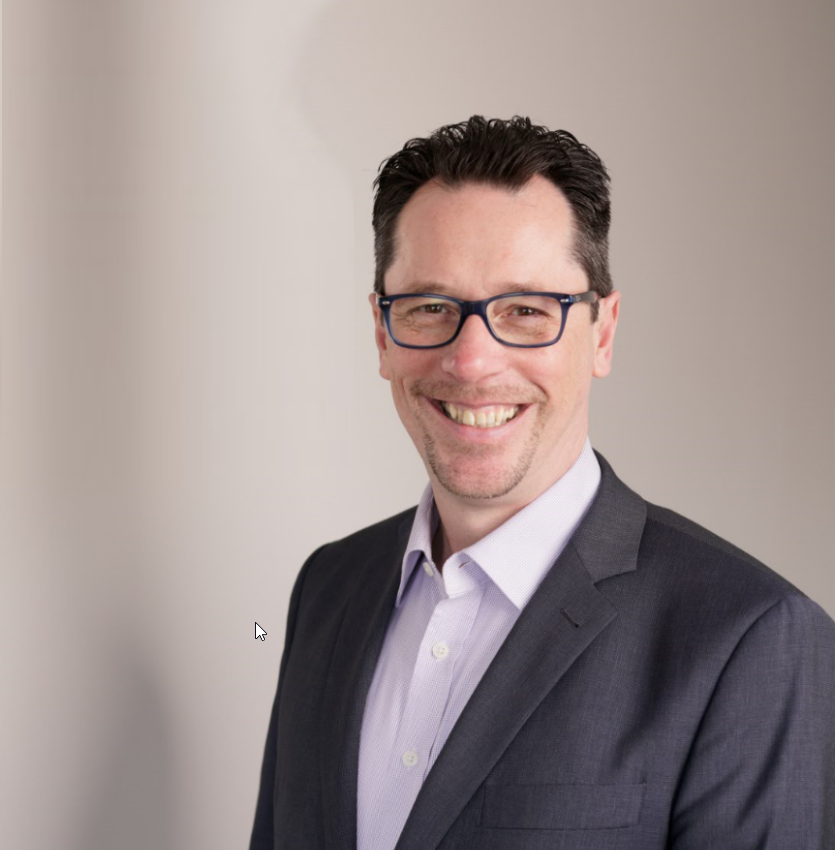 Michael Scheelen, Agenda Master 2
Michael gets quickly in touch with people due to his appreciative and authentic communication. As a result, he built up the Düsseldorf entrepreneur network with over 5,400 members. He has organized over 200 events in the past 10 years with this network offering entrepreneurs from Düsseldorf a platform to get to know each other. As an insurance and financial investment specialist, he is always looking for win-win situations. Michael particularly appreciates the Düsseldorfer Toastmasters for their positive energy and respect for each other. In such an environment he takes great pleasure in developing his speaking skills for his lectures, e.g. cyber crime.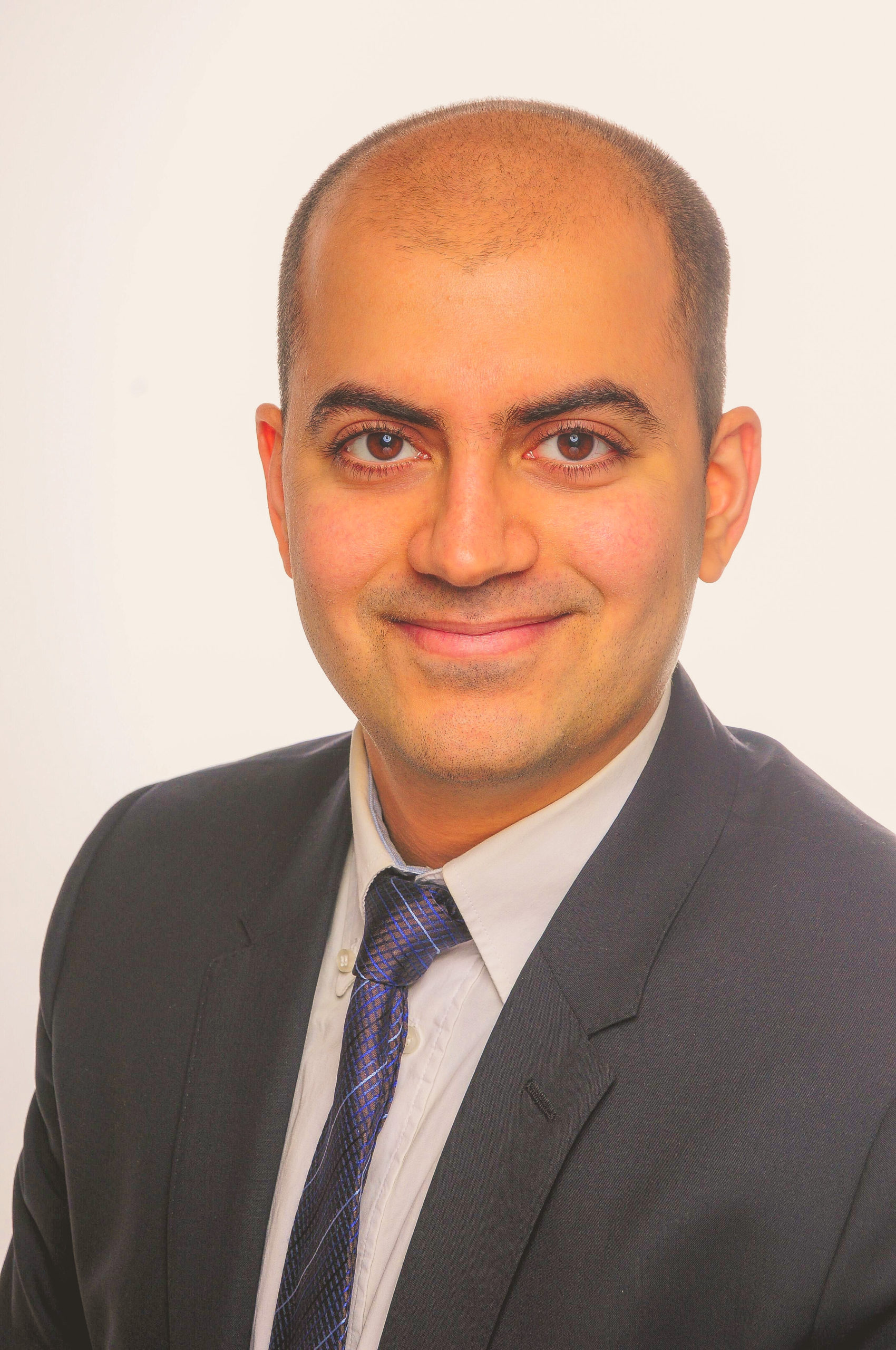 Pourya Ahansa, Vice President Digital
Pourya became aware of the Toastmasters during a semester abroad in the USA. He appreciates the diversity of the topics of speech, as well as the benevolent and constructive way of dealing with eachother at the Toastmasters Düsseldorf. He is a lawyer and is interested, among other things, in the international aspects of law. That is why he appreciates the internationality of the club and thinks that in addition to rhetoric, you can also train your intercultural skills here.